---
Arif Durrani: Google's Squared is another welcome media boost
By Arif Durrani, campaignlive.co.uk, Thursday, 28 February 2013 08:00AM
So, we have lost our AAA credit rating and Moody's expects UK growth to "remain sluggish over the next few years". What are we going to do about it? Well, in terms of industry initiatives, quite a lot, actually.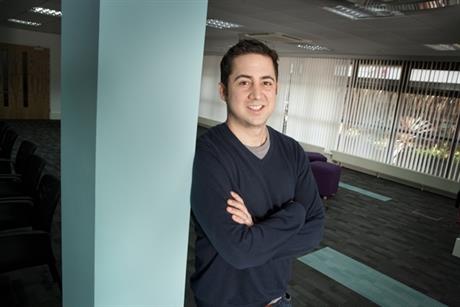 Over the past few months, we've seen attempts from adland to help kick-start our fragile economy by developing the career opportunities and skillsets among those affected the most: young people.
Bauer Media joined forces with O2 in October to create GoThinkBig, a £5 million initiative with the plan of creating 30,000 work experience placements for 14- to 25-year-olds over the next three years. The IPA, meanwhile, has been making waves at 100 companies with its nationwide, Government-backed Creative Pioneers recruitment drive.
And, this week, there was the launch of Google's "mentorship and digital skills internship" programme, Squared. Not to be confused with Google Squared, the now-defunct search product, Squared is a free, six-week scheme designed to plug the digital skills gap between graduates and the evolving needs of agencies.
'If Squared's price point remains competitive, it could empower thousands of individuals'
Google's UK managing director, Dan Cobley, tells me the strength of Squared is that, through intensive digital immersion, graduates are offered a "deep dive into up-to-the-minute developments in digital", which can then be taken back to agencies.
Launched in partnership with the IPA after a much-lauded trial last year, Google has invested in a two-year lease on a central London premises to house the programme. Over the next 24 months, 320 graduates and 1,000 agency executives will pass through the scheme, working on real briefs for real brands, with mentoring from industry experts.
However, Squared's real potential lies in Google's plans to roll out the courses online from July. If the price point remains competitive, it could empower thousands of individuals and provide the UK comms industry with a welcome injection of talent. And let's face it: Google, the digital mentor, has a nicer ring to it than Google, the tax evader; or Google, the privacy invader. This could be a win-win.
Follow @DurraniMix
This article was first published on campaignlive.co.uk
blog comments powered by

Disqus
---
Additional Information
Highest rated
Agency: VCCP

Rating: 5.0

Rating: 5.0
Hey, businesses: ditch YouTube and Head over to Vine

Video marketing for businesses can be a tough game to play. The video landscape is full of funny pranks and comedy acts, so finding an area to put your real content where it will be viewed is difficult. Many businesses are attracted to YouTube, as they boast six billion hours of video viewed. So, they figure, hey why can't I get some of those hours. The problem is: YouTube's viewed content is dominated by shows and comedy.