---
Jeremy Lee: One great ad that lets you forgive C4 for all the other crap
By Jeremy Lee, campaignlive.co.uk, Thursday, 19 July 2012 08:00AM
The Channel 4 chief executive, David Abraham, and his sales director, Jonathan Allan, have provided the industry with much to talk about over the past 12 months or so. This has sometimes been in stark contrast to the broadcaster's on-air fayre.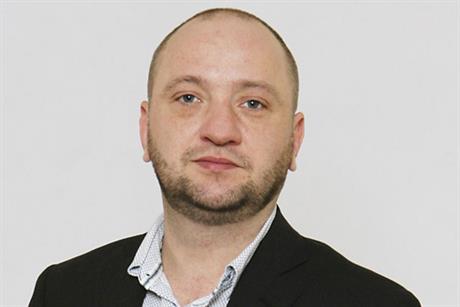 Agencies have complained about a lack of ambition and a tendency towards relying on cheap and lazy formats - wall-to-wall Gypsies, Come Dine With Me and Million Pound Drop - at the expense of the sort of more challenging programming that its remit demands. The recent cutting of the flagship investigative series Dispatches to just half an hour a week seemed to confirm fears that it was on the descent from television's high ground and was keen to front up against Channel 5 in the battle for the lowest common denominator.
Meanwhile, Allan took a scythe to the commercial department, filling it with an eclectic bunch of largely unknown or unproven, in TV sales at least, talent. The cost of this mass liquidation of old-timers is unknown, but it did raise questions of whether these pay-off cheques would have been better spent by the programming department on raising Channel 4's creative game.
This was thrown into even sharper relief when you realise the focus on "me-too" programmes had actually failed to deliver the same audiences that it was getting last year - success stories seemed hard to identify. In short, there didn't seem to be much worth celebrating as Channel 4 approaches its 30th birthday later this year.
And then the broadcaster does something that takes you completely by surprise and reminds you why it still occupies such a vital place in the cultural warp and weft of the country, why it is a unique and distinctive destination point for advertisers, and why you can forgive all the crap in between.
Channel 4's "meet the superhumans" ad that broke this week, which promotes its coverage of the London 2012 Paralympic Games and is its biggest marketing campaign to date, is breathtaking in many ways. Created in-house, it is striking, bold and brave given the morass of largely underwhelming and yawningly predictable advertising that many agencies have created for brands around the Olympics. And, more importantly, it exemplifies Channel 4's unique remit in providing distinctive and diverse television that led to its creation in the first place.
Whether or not Channel 4's coverage of the Paralympics, which is sponsored by Sainsbury's and BT, gets the audience that the channel would normally expect doesn't actually matter and I don't really care. What does matter is that it is showing the sort of television that other commercially funded channels would turn away from. And, for that, I can forgive all the Gordon Ramsay vehicles and Gypsy caravans in the world.
This article was first published on campaignlive.co.uk
blog comments powered by

Disqus
---
Additional Information
Highest rated
Agency: VCCP

Rating: 5.0

Rating: 5.0
Hey, businesses: ditch YouTube and Head over to Vine

Video marketing for businesses can be a tough game to play. The video landscape is full of funny pranks and comedy acts, so finding an area to put your real content where it will be viewed is difficult. Many businesses are attracted to YouTube, as they boast six billion hours of video viewed. So, they figure, hey why can't I get some of those hours. The problem is: YouTube's viewed content is dominated by shows and comedy.