---
PM warned of 'bad news' risk following European speech delay
By John Owens, prweek.com, Tuesday, 22 January 2013 09:53AM
Delays around David Cameron's much-maligned speech on Europe have endangered media plans and increased the danger of 'bad news burying good news', it has been claimed.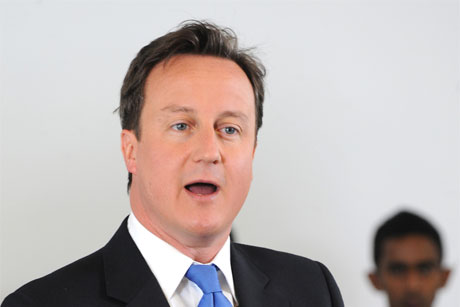 Last Friday, the Prime Minister cancelled the speech that was to have spelled out his vision for Britain's place in Europe because of the hostage crisis in Algeria.
Despite pre-briefed media running excerpts of the PM's words, emergency comms plans kicked into action. These included Foreign Secretary William Hague ducking out of giving comment for a two-page piece that was scheduled to have appeared in The Sun, PRWeek understands.
Cameron is due to deliver his speech on Wednesday.
Last week, PRWeek revealed concerns with regard to Number 10's media planning.
A lobby source said the decision to cancel was right, but warned that continual delays on such a key speech, which The Times described as 'jinxed', had been damaging to Number 10's comms strategy.
'The Algerian issue has blown things off course,' the source said. 'There will be a chase to get the whole news grid back on track, and there's a danger that good news will get buried by bad news.'
Cameron initially pledged to outline his vision for Europe last summer amid a deep coalition split on the issue. However, the date he originally planned to give the speech – 22 January – was changed because it clashed with the 50th anniversary of the Elysée Treaty.
In the pre-released speech excerpt, the PM warned the UK could 'drift towards' exiting the EU if problems were not addressed, but added that he wanted to set out a 'positive vision' for the future.
The decision to make a speech at all was flawed, according to Alex Challoner, MD of Cavendish Communications: 'Cameron is doomed to fail, as he is never going to be able to give enough to those on the right wing on his party. The hardline Eurosceptics will always want more.
'He would have been better off defining his position in a number of smaller moves. For example, he could have spoken out more during summit meetings and positioned more towards policy ideas. Instead, he forced himself into a corner by pledging to give a speech before policy was firmed up.'
This article was first published on prweek.com
blog comments powered by

Disqus
---
Additional Information
Twitter gives brands lead generation with new cards

Twitter has announced an addition to its Twitter Cards today to allow marketers to generate leads and drive purchases and all within the space of a tweet.

It is a significant move that brings the ability for Twitter users to easily leave their contact details within expanded tweets, called the Lead Generation Card, to express interest in what a brand is offering.