---
MPG and Media Contacts to become Havas Media
By Maisie McCabe, campaignlive.co.uk, Thursday, 17 January 2013 04:45PM
Havas is to rebrand its MPG Media Contacts network as Havas Media later this month, scrapping the 35-year-old Media Planning brand and aping the rebrand of its creative network to Havas Worldwide.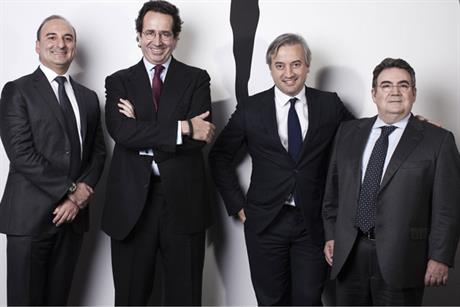 The MPG and Media Contacts networks across 125 markets will be integrated and rebranded as Havas Media on 24 January, in line with the integrated media agency in France, and form the bulk of the newly created Havas Media Group.

Havas Media Group will also include the 13-market Arena Media network.
Dominique Delport, chief executive of Havas Media France, will take the role of global managing director for the Havas Media Group, reporting to Alfonso Rodés, chief executive of Havas Media Group.

In his new role, Delport will be responsible for the commercial activity for all countries and all brands, strategy, new business, digital integration and intelligence.

Michel Sibony, formerly global chief buying officer of Havas Media, will take the role of global head of middle office, Havas Media Group. He will manage all global planning and buying operations as well as the group's digital and specialist offers.

Jordi Ustrell, chief operating officer of Havas Media, will take the role of global head of back office and he will oversee the global support services such as IT, HR, legal and finance.

The changes have no immediate impact on the headcount or organisation of the business in the UK, but Havas will look to relocate all its British business into the same building, as it has done in Paris and plans to do in New York.
In the UK, Mark Craze, group chief executive of Havas Media in the UK, will continue in his role and report to the Havas Media Group global management team.

Delport said: "We all feel our market is accelerating and if we don't move as fast as technology changes then we move backwards. We can have a great opportunity of being less 'multilayered'.

"Really embracing change is the way greater agility. We want to be more nimble through a simpler organisation. We need to make it simpler for a consumer and our clients. We want everyone to become bilingual."

Rather than concentrating on buying cheap media space in bulk like the larger media groups, Havas is looking to become the "most agile" marketing group so it can deliver real business change for its clients, Delport said.

Although MPG and Media Contacts are fairly integrated in the UK and have the same management, elsewhere in the world the two agencies are run very separately and these changes will create a singe integrated network.

Delport said: "Despite the crisis and uncertainty we have proved very strong. Digital influences everything that we do, but we need to consider how to leverage the digital assets of our clients. It is a very exciting moment.

"People are ready for change. We are there to advise and teach our clients and we think these are the steps to really create dynamic change. The key of any company is to target the consumers of tomorrow."

On 24 September 2012, Havas scrapped the Euro RSCG brand, which was used across 316 agencies, after 20 years and named the creative network Havas Worldwide.

Follow @MaisieMcCabe
This article was first published on campaignlive.co.uk
blog comments powered by

Disqus
---
Additional Information
All aboard Marissa Mayer's Yahoo acquisition train

Marissa Mayer certainly knew what was coming when Yahoo announced its $1.1bn (£723m / 857m euros) purchase of blogging platform Tumblr earlier this week. Rather than waiting for the critics to pounce, she issued a rather succinct, clear and highly quotable message proactively: "we promise not to screw it up".