---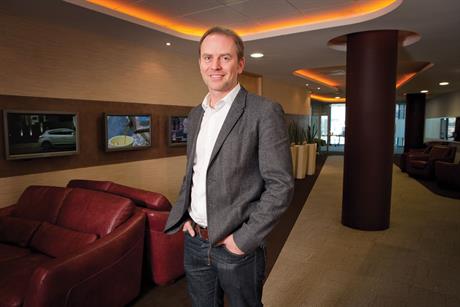 1. Kelly Williams
Sharing commercial responsibilities with Simon Daglish, ITV's group commercial sales director is tasked with selling airtime for TV's biggest commercial channel. He is also a key orchestrator in the upward journey that ITV has put into glittery motion in 2012, helping the broadcaster to win TV Sales Team of the Year at the Campaign Media Awards.
2. Nick Milligan
According to media agencies, managing director Milligan "remains the face of Sky Media (and he knows it)". Agencies have given Sky strong praise this year for being "professional" and having clear, strong leadership. The father of four is one of the few remaining of the "old school"to stay relevant in the modern era.
3. Mike Gordon
As the managing director, commercial, at Global Radio, the relentlessly ambitious Gordon continues to sell his product with passion and gumption, leading it to be the most-awarded sales team at the Campaign Media Awards for the third year running. The Heart and Capital owner has had a bumper year financially, with revenue up by 6 per cent in a tough market.
4. Bruce Daisley
The former Google display and YouTube sales director migrated to Twitter as part of the launch team in the UK at the back end of last year, and since then the chirpy Brummie hasn't slept. Heading a commercial team that has multiplied in the past 12 months (now 40 in total), Daisley has worked hard to get agency buyers to talk about "Twitter and Facebook" in the same breath.
5. Stephen Haines
Haines, Facebook's commercial director, experienced a whirlwind 2012, working hard to keep his team focused in the run-up to, and aftermath of, its much-hyped IPO. Speculation then surrounded Haines' future, but he resolutely ignored this and led his rapidly expanding team to another record year, gaining his reward in December with a direct report to Carolyn Everson, the respected vice-president of global marketing solutions.
6. Dominic Carter
News International's commercial director is one of the rare individuals to enter the corporation's sales side and carve out an enduring career, rather than being cranked in and spat out (the casualties are numerous). On this merit alone, it is difficult to imagine Carter being left off a list of the most influential, hard-working sales directors in town. The fact that he sells a portfolio of brands that includes the most-read newspaper in the country also helps.
7. Chris Maples
The tallest man in media, Spotify's European vice-president has also lifted the music-streaming service head and shoulders above the crowd since joining in March last year as its UK managing director and European sales director, responsible for the development of the sales teams across Europe. The party animal Maples has led his team to success at the Campaign Media Awards and the IPA Media Owner Awards this year.
8. Liam Reynolds
The CBS Outdoor UK national sales director has helped his team punch well above its weight this Olympic year. While this might be expected from the London Underground contract holder and LOCOG partner, agencies have praised CBS Outdoor for a more creative approach to panel selling, leading the sales team to be crowned the best in outdoor at the Campaign Media Awards.
9. Nick Bampton
Although Channel 5 arguably had a better year in 2011, "Bammo", the channel's commercial director of sales, still justifies his place on this year's list by his sheer determination to elevate the Channel 5 brand. Advertisers are making use of the broadcaster's integrated sell as part of Northern & Shell Partnerships, which combines all of the media group's assets, but it remains to be seen if the brand has reached its editorial and commercial zenith.
10. Jamie Jouning
Without a designated commercial director at Condé Nast, Jouning is the nearest thing the luxury magazine publisher has to a digitally minded sales director. In his role as the digital director, Jouning's responsibilities have extended into the realm of convincing advertisers such as Prada and Burberry to spend sizeable amounts of cash on tablet apps in addition to the publisher's printed editions. This is something that the big advertisers were resisting as recently as 12 months ago, and it is now making a noticeable impact on the Condé Nast business.
This article was first published on campaignlive.co.uk
blog comments powered by

Disqus
---
Additional Information
Highest rated
Agency: VCCP

Rating: 5.0

Rating: 5.0
The console is dead: The Socialisation of Gaming

The games console as we know it is dead. When Microsoft unveiled the Xbox One earlier this week, it was clear that this was more than a device that would enable you to play Call of Duty or FIFA – this was, in Microsoft's own words, "an all-in-one home entertainment system".