---
Playboy's 'cheeky' lorry forced off road by ad police
By Sarah Shearman, campaignlive.co.uk, Wednesday, 07 November 2012 12:01AM
Playboy TV has been ordered by the Advertising Standards Authority to take down a "sexually provocative" ad that appeared on the sides, front and back of a lorry.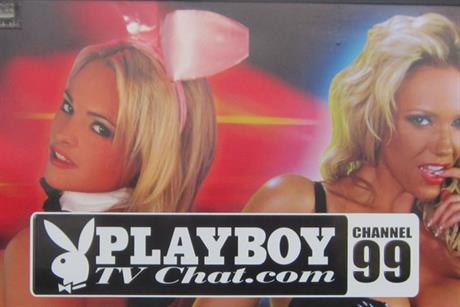 The lorry was covered with various images of women in their underwear. The text stated: "RE-TUNE YOUR FREEVIEW BOX TO GET US!". One side of the lorry featured an image of four women displaying their cleavages.
The back of the lorry featured an image of a woman wearing stockings, high heels and a latex bodice. She was photographed leaning backwards against a chair with her head back, eyes closed and one leg raised and bent backwards. The front of the cab featured an image of a woman exposing her bottom.
The ad received one complaint on the grounds that it was overtly sexual and was unsuitable for display on a lorry. The lorry had been spotted in Sussex.
In its defence, Playboy said the woman on the side of the lorry was not nude, the woman on the back of the lorry was fully clothed, with no bare skin or cleavage on display, and the woman on the cab was heavily obscured by large text and the lorry's fixtures and fittings.
It claimed the images were "cheeky" rather than sexual, and said the activity did not use text to describe the nature of the channel. It also said the ads were comparable to those that appear in lingerie ads.
While the ASA accepted the ads were comparable to similar ads found in newspapers and magazines, it disagreed with Playboy's claim they weren't sexually provocative due to the poses of the women.
Because the lorry was a mobile medium, the ASA said, the ad had the potential to be seen by anyone including children. It ruled the ad were likely to cause widespread offense and must not appear in its current form.
It warned Playboy TV to ensure its advertising is suitably targeted in the future.
This article was first published on campaignlive.co.uk
blog comments powered by

Disqus
---
Additional Information
Pinterest takes big step towards working with major brands

Pinterest is getting closer to big brands as it announces three new types of pin that will highlight major US retailers.

It marks Pinterest's first step towards associating images directly with brands and could be the beginning of a change on the social network that sees it become a marketplace as well as a site where people pin ideas of things they like or that inspire them.