---
Phone-hacking hacking scandal spreads to business
By Michael Northcott, managementtoday.co.uk, Monday, 29 October 2012 12:21PM
The phone-hacking scandal has spread to business. It has emerged that a leading PR firm may have been targeted by journalists seeking information on media and telecoms takeovers.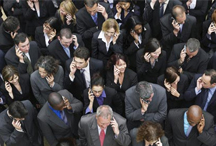 If you thought that the phone-hacking scandal was all about papers trying to get details of the sordid antics of celebrities, then think again. Over the weekend it emerged that top executives at financial PR firm Citigate Dewe Rogerson may have been targeted by phone-hackers trying to find out about media company takeovers. Police from operation Weeting told the firm that at least three executives may have had their voicemails hacked in 2005 and 2006, when News of the World's phone hacking operation was at its height.
During this period, Citigate – which is one of the biggest PR firms in the City – was handling the Virgin Media and NTL merger, which was aimed at undermining Rupert Murdoch's stranglehold on the pay TV market. His News Corporation, which owns a controlling stake in BSkyB, shut down the News of the World in mid-2011 in an attempt to mitigate the fall out from the phone-hacking scandal.
Citigate's former CEO, Jonathan Clare, told MT's sister publication PRWeek that his mobile phone provider had informed him that he may have been hacked. Clare reckons that the phone hacking may be more widespread that just his old firm. He said: 'I can't believe myself and a couple of former colleagues at Citigate were the only people they would target. No-one knows but common sense suggests others will have been targeted too.' Obviously, such an intrusion should raise fears elsewhere in the business community that sensitive information capable of affecting share prices may be at risk of phone hacking.
Clare explained that his decision not to take action over the claims when they first came to light was based on an expectation that Citigate employees working on sensitive deals would not have left voicemails containing anything meaningful. He added: 'It would be a case of "can you call me back please?".' He said that he would be 'surprised' if any 'real intelligence' was gained by hackers, but conceded that there was a lot of mergers and acquisitions work going on at the time. Today, Citigate said in a statement: 'When we received the original letter [from the mobile phone provider] we of course reviewed all our procedures, but all our staff are in any event very disciplined about the use of mobile phones.'
It's hard to know whether this is all a storm in a teacup. Apparently the police investigation surrounding possible corporate phone hacking has been stopped, and Citigate isn't taking any particular legal action. Still, don't get too relaxed with what you leave on voicemail – the tabloids may be listening…
This article was first published on managementtoday.co.uk
blog comments powered by

Disqus
---
Additional Information
Making email mobile friendly

Despite predictions of the demise of email, figures from the Radicati Group show that there were around 2.1 billion emails users in 2012, with the number set to grow beyond 2.8 billion in the next four years.