---
Nokia's president of product marketing departs
By Matthew Chapman, marketingmagazine.co.uk, Monday, 08 October 2012 10:50AM
Ilari Nurmi, Nokia's vice president of product marketing, has left the company only a month after controversy broke over a faked video for the new Lumia phone.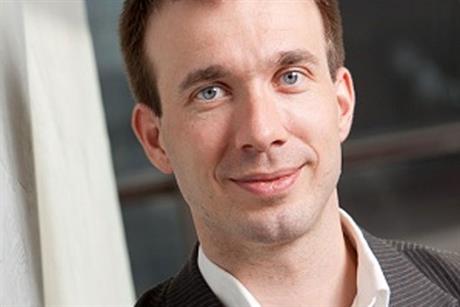 The embattled mobile maker will not reveal why Nurmi has left the company despite the marketing using his Twitter account to announce his departure yesterday (7 October).
I have left Nokia. I am thankful for almost 15y there. I wish Nokia all the best and look forward to getting Lumia 920 once available.
– Ilari Nurmi (@IlariNurmi) October 7, 2012
The embattled mobile maker will not reveal why Nurmi has left the company.
A spokesman claimed it was the company's "longstanding policy" to not comment on past or present employees.
The news comes after Nokia was forced to issue an apology for running a misleading simulation of the PureView technology used in its Lumia 920, which is yet to launch in the UK.
The misleading video was originally aired during last month's joint Nokia and Microsoft press conference that unveiled the new Lumia 920.
Nokia was forced to issue an apology and add a disclaimer to the video after The Verge noticed that 27 seconds into the video a reflection in a caravan window showed the footage was not being filmed by the friend on their phone, but was instead being filmed on a camera in a van.
Nurmi spoke to the media as part of the press conference and it has been reported his role at Nokia meant he was ultimately responsible for the faked video.
Nokia declined to comment further on this.
Despite the controversy over the faked video, the Lumia 920 has received rave reviews from critics, but the press launch disappointed analysts due to the lack of a launch date and the omission of any details about pricing.
Follow @mattchapmanuk
This article was first published on marketingmagazine.co.uk
blog comments powered by

Disqus
---
Additional Information
All aboard Marissa Mayer's Yahoo acquisition train

Marissa Mayer certainly knew what was coming when Yahoo announced its $1.1bn (£723m / 857m euros) purchase of blogging platform Tumblr earlier this week. Rather than waiting for the critics to pounce, she issued a rather succinct, clear and highly quotable message proactively: "we promise not to screw it up".