---
Campaign Viral Chart: Coca-Cola's CCTV film and Microsoft Surface top chart
By Ben Hall, campaignlive.co.uk, Friday, 22 June 2012 09:00AM
This week's most shared ad is from Coca-Cola, showing acts of kindness captured on security cameras, while a film for Microsoft's new Surface tablet device has nudged Apple's recent MacBook Pro video out of the chart.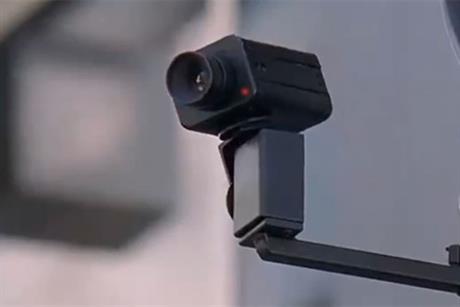 Coca Cola's ad, capturing moments of kindness, affection and heroisism, was shared 240,000 times this week.
South American agency Landia created the film for the regional division of the global soft drink giant, showcasing footage of emotional reunions and daring rescue attempts.
The ad generated 344 blog posts, more than 4,000 comments and has been viewed more than 4.8 million times.
The Apple video, which was tenth in last week's chart, secured only 3,959 shares just one week after Apple's World Wide Developer Conference in San Franciso last week.
The reception was warmer for Microsoft's Surface tablet, which has been shared 216,805 times this week and has been mentioned in 533 blog posts since launching on Monday (18 June).
The ad, in second position, was created in-house and has been viewed more than 9 times a second since it was published.
As the US presidential race draws closer, Republican hopeful, Mitt Romney, has once again entered the viral chart with a political ad attacking Obama's record on the economy.
The ad, shared 23,960 times in the last week, follows a previous entry in which Romney laid out his plans to 'fix' America and repeal Obamacare starting from 'day one' in the president's chair.
Samsung, Ubisoft's Assassin's Creed III and Pine-sol have remained in the chart this week, while a new entry from the American Society for the Prevention of Cruelty to Animals (ASPCA) debuts in tenth position.
The chart, produced in conjunction with Unruly, ranks ads according to the number of times they have been shared on Facebook, Twitter and the blogosphere.
Ads launched more than 30 days ago are not included.
Due to technical issues with Twitter's API, shares from the social network were not included in the count.
1. Coca Cola 'security cameras' by Landia
293,999 shares this week
All time: 370,991 shares
2. Microsoft 'surface' created in-house
216,805 shares this week
All time: 224,234 shares
3. PBS 'Mr Rogers remixed' created in-house
86,251 shares this week
All time: 839,750 shares
4. Mitt Romney 'doing fine?' by Romney for President Inc.
23,960 shares this week
All time: 24,252 shares
5. Ubisoft 'watch dogs' created in-house
13,211 shares this week
All time: 244,030 shares
6. Samsung 'Galaxy S III' created in-house
13,174 shares this week
All time: 144,266 shares
7. Pine-Sol 'pranked' by Conscious Minds
10,205 shares this week
All time: 107,424 shares
8. Hyundai 'genesis coupe vs an arrow' by Innocean USA
9,529 shares this week
All time: 11,046 shares
9. Ubisoft 'Assassin's Creed III' created in-house
9,145 shares this week
All time: 75,739 shares
10. ASPCA/ABC News 'hover cat' by Mekanism
6,009 shares this week
All time: 18,288 shares
This article was first published on campaignlive.co.uk
blog comments powered by

Disqus
---
Additional Information
Highest rated
Agency: VCCP

Rating: 5.0

Rating: 5.0
Forget the digital cluster bomb – be more like Bob

It's said that the average person is exposed to 30,000 marketing messages a day. To me that's worrying news for us marketers – especially if it's your job is to build marketing relationships with consumers.