---
Carbonated drinks dominate in recessionary climate, says Britvic
By Loulla-Mae Eleftheriou-Smith, marketingmagazine.co.uk, Monday, 19 March 2012 08:44AM
Carbonated drinks are dominating the soft-drinks category as the recession causes consumers to trade out of pure juice and still drinks and go "back into brands they know", according to Murray Harris, Britvic's customer management director.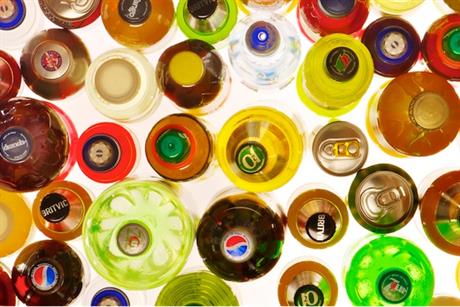 Britvic's Soft Drinks Report, released today (19 March) is based on data from Nielsen and CGA for 2011 sales. It reveals cola is still the leading soft-drinks category, as consumers continue to trade out of pure juice and dairy sub-categories, in favour of familiar carbonated brands.
Overall sales of soft drinks increased 4% by value to £9.7bn, with a volume increase of 1%.
The take-home channel fared better than the on-trade channel, which was down 1% by value to £2.7bn, with volume down 4%.
The take-home channel grew at 7% by value, the same rate as in 2010, to £7bn, and was up 1% in volume terms.
Coca-Cola remains the most popular take-home brand, growing 7% in value to £1.1bn, while Pepsi comes in second, with an overall sales increase of £328.7m, a jump of 10% since last year.
Red Bull, the energy drink, showed the biggest rise in value of 11% to £224.8m, making it the fifth-most-popular UK brand in the take-home market.
The rise demonstrates the continual rapid growth of the glucose and stimulants drinks market, which increased by 17% in value to £791.8m overall.
The cold hot-drinks category, such as iced coffee, has become the fastest growing soft-drinks sub-category, with overall sales of £21.6m.
While it is a small increase in value compared with the cola category's £1.5bn sales growth, sales within cold hot drinks have surged by 44.5%.
Follow Loulla-Mae Eleftheriou-Smith on Twitter @LoullaMae_ES
This article was first published on marketingmagazine.co.uk
blog comments powered by

Disqus
---
Additional Information
Pinterest takes big step towards working with major brands

Pinterest is getting closer to big brands as it announces three new types of pin that will highlight major US retailers.

It marks Pinterest's first step towards associating images directly with brands and could be the beginning of a change on the social network that sees it become a marketplace as well as a site where people pin ideas of things they like or that inspire them.