---
Twinings to build on Gets You Back To You campaign
By Ed Owen, campaignlive.co.uk, Wednesday, 29 February 2012 12:41PM
Twinings is to launch its first ad since October last year, building on last year's "sea" animated spot, supplemented with an extensive social media presence, created by AMV BBDO.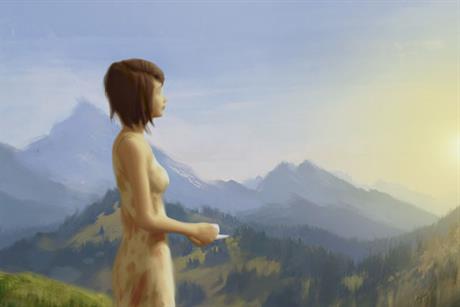 "Hill", produced by Psyop in LA and directed by Kylie Matulick and Paul Kim, is a sequel to last year's "sea", which featured a cover of The Calling's 'Wherever You Will Go', by Charlene Soraia.
This ad for the tea brand also features an emotive cover, this time of Fleetwood Mac's 'Go Your Own Way', by American folk-rocker Lissie.
The music used on "sea" reached number three in the charts and resulted in a cover by one of 'The X Factor' hopefuls, and similar hopes are pinned on this ad.
Using the strapline, 'Gets You Back To You', the ad follows a woman overcoming various obstacles, symbolised by a hill, and finally reaching a place giving some perspective. The ad urges busy women to take 10 quality minutes out every day with Twinings.
It was conceived by AMV creative team Diane Leaver and Simon Rice and creative director Paul Brazier. Media planning and buying is by Zenith and the first airing is scheduled for Sunday (4 March).
Sean Summers, Twinings marketing director, said: "The message, that busy women should take 10 minutes to get back to themselves, resonates strongly.

"Moving into this new area of emotional advertising was unchartered territory for us. However, now we can see the 'Gets You Back To You' ethos spreading and that consumers were moved by the advert, we hope our next instalment will be equally, if not even more positively, received."
Social media activity, started with the "sea", ad will continue via a dedicated website and Facebook page geared towards suggestions and anecdotes around the theme of 'Taking 10'.
This article was first published on campaignlive.co.uk
blog comments powered by

Disqus
---
Additional Information
Hey, businesses: ditch YouTube and Head over to Vine

Video marketing for businesses can be a tough game to play. The video landscape is full of funny pranks and comedy acts, so finding an area to put your real content where it will be viewed is difficult. Many businesses are attracted to YouTube, as they boast six billion hours of video viewed. So, they figure, hey why can't I get some of those hours. The problem is: YouTube's viewed content is dominated by shows and comedy.