---
Marketing's Top 10 Quotes of the Year
By Rachel Barnes, marketingmagazine.co.uk, Monday, 19 December 2011 12:00PM
The biggest names in marketing had some revealing insights in 2011 on the challenges facing their brands and the industry in general.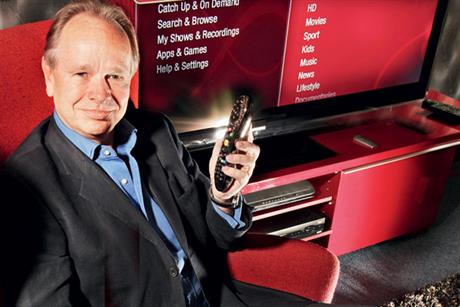 NIGEL GILBERT - Chief marketing officer, Virgin Media. September
'I looked at the decision to bring in an integrated agency. We don't need the agency to be integrated, we'll do that.'
DARYL FIELDING - Vice-president of marketing, Europe, Kraft Foods (on calling agency pitches). August
'No one takes this decision on a whim. But we have to put the big idea first. It's very painful on every level, especially when it is global and you could be talking about changing 30 agency relationships.'
WILLIE WALSH - Chief executive, British Airways (on the need for positivity in the face of the economic downturn). October
'We have to remain optimistic and remember that every threat has an opportunity within it - you just have to look for it. Within the UK, we will definitely see a deteriorating situation if we all continue to talk in a negative way.'
TESS ALPS - Chief executive, Thinkbox (in an open letter to Google chairman Eric Schmidt). August
'Google has often failed to collaborate properly with the TV industry before announcing some new venture which has an impact on it, from the early botched moves of Google TV, to the global TV and online research which you are developing alone.'
JONATHAN MILDENHALL - Vice-president, global marketing strategy, Coca-Cola (explaining how the 'Open happiness' strapline came about). July
'The agency asked me to open a bottle of Coke, then explain what I'd done. What does Coke stand for? Happiness. What had I done? Opened the bottle. Sometimes the blindingly obvious also comes with a blindingly expensive price tag.'
SIR TERRY LEAHY - Former chief executive, Tesco. October
'You have to break out of a straitjacket, one that is slowly wrapping around you in your organisation; how you see yourself, the world, business, customers. You're framed by habit, by the budget, comparison with last year, last month, last week, meeting targets. These can all slowly suffocate you and your ability to see things fresh and new. You should take a fresh look at yourself, your customers and, above all, the opportunity.'
SHERYL SANDBERG - Chief operating officer, Facebook (delivering the prestigious POLIS lecture at the London School of Economics). May
'This transition to social by design has endless opportunities. We can save lives and restructure industries with the same technology we use to "poke" each other.'
SIR RICHARD BRANSON - Founder, Virgin Group (speaking before Virgin acquired Northern Rock). October
'The banks nearly destroyed the financial world as we know it and the public is crying out for a really good, honest brand to get into that sector.'
ANTHONY IRESON - Marketing director, Ford of Britain. November
'I'm not in marketing to win awards. It's about increasing favourable opinion of Ford, which leads to higher sales. That's the only reason for doing it.'
NICK FELL - Marketing director, SABMiller (on the importance of measurability). February
'If you can't have measurability, you are behaving irresponsibly. We don't get given this money to entertain the public. We get given it to build strong businesses that make bigger returns to shareholders and pensions and bigger tax for governments - and more secure employment for people who work for it.'
This article was first published on marketingmagazine.co.uk
blog comments powered by

Disqus
---
Additional Information
Five steps to making email mobile friendly

Despite predictions of the demise of email, figures from the Radicati Group show that there were around 2.1 billion emails users in 2012, with the number set to grow beyond 2.8 billion in the next four years.