---
Campaign Viral Chart: Same-sex marriage ad is most shared
By Ben Hall, campaignlive.co.uk, Friday, 02 December 2011 08:00AM
An ad in support of same-sex marriages in Australia, which has been shared a total 863,491 times in the past seven days, tops this week's chart.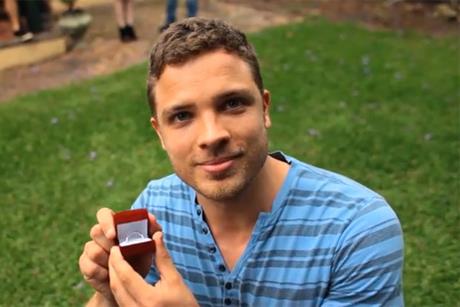 "It's time", created by the Motion Picture Company on behalf of Get Up! Action for Australia, has been shared 901,107 times since it hit the web – racking up more than 22,000 tweets, 400 blog posts and nearly 900,000 Facebook updates.
Last week's top-placed ad for Macy's Black Friday sale, starring Justin Bieber and created by JWT New York, has dropped to second position, with the John Lewis Christmas ad falling out of the top five.
An ad for Nando's in South Africa, depicting Robert Mugabe as "the last dictator standing", has taken fifth place with 50,795 – more than tripling its all-time total to 70,822 shares.
The chart, produced in conjunction with Unruly, ranks ads according to the number of times they have been shared on Facebook, Twitter and the blogosphere during the past seven days.
Ads launched more than 30 days ago are not included.
1. Get Up! 'it's time' by Motion Picture Company
863,491 shares this week
All time: 901,107 shares

2. Macy's 'screamers' by JWT New York
279,336 shares this week
All time: 527,774 shares

3. Nokia 'Deadmau5 4D projection' by Mission Media
148,954 shares this week
All time: 169,724 shares

4. Blizzard Entertainment 'hunter' by BBDO
51,749 shares this week
All time: 310,073 shares

5. Nando's 'last dictator standing' by Black River F.C
50,795 shares this week
All time: 70,822 shares

6. John Lewis 'the long wait' by Adam & Eve
37,658 shares this week
All time: 338,442 shares

7. Victoria's Secret 'moves like Jagger' by KCD Worldwide
37,346 shares this week
All time: 44,178 shares

8. EA Sports 'Fifa gets Messi' by Wieden+Kennedy Amsterdam
35,611 shares this week
All time: 104,635 shares

9. Activision 'the vet and the n00b' by 72andSunny
29,572 shares this week
All time: 969,676 shares

10. DXB Connect 'Dubai airport flashmob' by Global Event Management
23,262 shares this week
All time: 210,109 shares

This article was first published on campaignlive.co.uk
blog comments powered by

Disqus
---
Additional Information
Highest rated
Agency: VCCP

Rating: 5.0

Rating: 5.0
Forget the digital cluster bomb – be more like Bob

It's said that the average person is exposed to 30,000 marketing messages a day. To me that's worrying news for us marketers – especially if it's your job is to build marketing relationships with consumers.