---
Campaign Viral Chart: John Lewis Christmas ad is top of the tree
By Ben Hall, campaignlive.co.uk, Friday, 18 November 2011 08:00AM
Releasing its Christmas ad on YouTube and Facebook early has paid dividends for John Lewis, which finds itself at the top of the chart with more than 183,000 shares this week.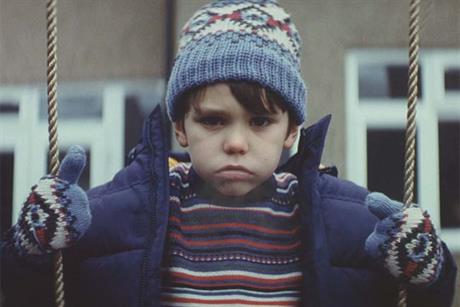 Since hitting the web, "the long wait" has been mentioned in 192,000 Facebook updates, 10,000 tweets and 190 blog posts. Most of these have been in English, but Portuguese, Spanish and Danish people also picked up on it.
Canadian ad agency John St's spoof video "catvertising" follows closely behind with 158,550 shares in the past week.
Last week's number one, GTA V has slumped to fifth position, picking up 31,330 shares.
The chart, produced in conjunction with Unruly, ranks ads according to the number of times they have been shared on Facebook, Twitter and the blogosphere during the past seven days. Ads launched more than 30 days ago are not included.
1. John Lewis 'the long wait' by Adam & Eve
183,060 shares this week
All time: 202,637 shares

2. john st 'catvertising' by john st
158,550 shares this week
All time: 178,145 shares

3. Activision 'the vet and the n00b' by 72andSunny
148,751 shares this week
All time: 893,792 shares

4. DXB Connect 'flash mob' by Global Event Management
63,164 shares this week
All time: 167,068 shares

5. Rockstar 'GTA V trailer' by Rockstar
32,589 shares this week
All time: 403,049 shares

6. Dermablen 'go beyond the cover' by Tuxedo
27,168 shares this week
All time: 474,956 shares

7. Microsoft 'productivity future vision' by Microsoft in-house
18,684 shares this week
All time: 252,114 shares

8. Electronic Arts 'need for speed: the run' by Kirshenbaum Bond Senecal & Partners
16,681 shares this week
All time: 44,036 shares

9. Verizon 'payload' by McGarryBowen
15,203 shares this week
All time: 18,081 shares

10. TomTom 'Bert and Ernie' by Pool Worldwide
13,902 shares this week
All time: 14,538 shares

This article was first published on campaignlive.co.uk
blog comments powered by

Disqus
---
Additional Information
Pinterest takes big step towards working with major brands

Pinterest is getting closer to big brands as it announces three new types of pin that will highlight major US retailers.

It marks Pinterest's first step towards associating images directly with brands and could be the beginning of a change on the social network that sees it become a marketplace as well as a site where people pin ideas of things they like or that inspire them.