---
Direct marketing and sales promotion leagues 2011
By Kim Benjamin, marketingmagazine.co.uk, Wednesday, 30 March 2011 12:00AM
With digital work now accounting for more than half of many agencies' business, the direct marketing and sales promotion industries have reached a turning point.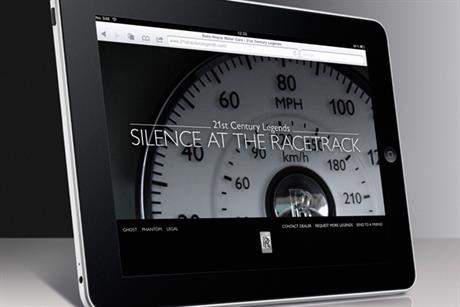 Successful direct marketing has always been about triggering relationships and increasing customer engagement. In today's environment, those campaigns that are achieving this are integrating marketing activity across a range of digital and traditional platforms.
It will come as no surprise that digital work accounts for more than half of many direct agencies' income. Industry experts, however, are now going one step further and saying that the future of direct marketing is online and integrated, and recent events appear to support this sentiment. Publicis Group UK recently unveiled plans to merge Chemistry Communications, which it is in the process of acquiring, with Publicis Dialog to create one of the UK's biggest direct marketing agencies.
The merged agency will have more than 250 staff, with revenues close to £30m. More than 50% of the agency's revenue is already derived from digital communications, and Publicis claims it will be ahead of the game in terms of its digital capabilities. Kitcatt Nohr Alexander Shaw, meanwhile, has merged with Digitas, also part of Publicis Groupe; it says the deal will enable it to tap into Digitas' digital and CRM expertise.
Online growth
Similarly, marketers are constantly being asked to oversee a wider remit within direct marketing, again much of this digital, including technology platforms for social media, eCRM and website optimisation.
'One of the major trends shaping the industry is that online is rapidly taking over. More and more is being done through email and social media rather than traditional direct marketing because it is significantly cheaper, instant and easy to personalise,' says Jeremy Ellis, head of marketing at travel firm TUI. 'It also provides an immediate direct link to a sales channel. When good direct marketing is integrated with eCRM across a campaign, the overall impact is greater than the sum of the parts.'
Tough economic conditions, meanwhile, continue to be a major issue for direct agencies, with margins under pressure as brands seek more output, but on a reduced budget.
'Brands are demanding a wider range of skills in terms of delivery, combined with depth of expertise in strategic and creative thinking - and all this in an ever-shorter time frame and for not very much money,' says Steve Aldridge, creative partner at Partners Andrews Aldridge.
In this year's direct marketing and sales promotion agency league table, in which Iris claims the number-one spot, half of the agencies in the top 10 have experienced a dip in profits in the past year. Nick Davies, managing director at EMO, believes that many agencies are now pursuing horizontal growth. They are adding capability and extending remit with clients or within sectors, enabling them to capitalise on their best clients and on the fact that discipline silos are now a thing of the past.
Rik Haslam, creative director at Rapp, which in the past year has won business from Virgin Media and the entire digital accounts for Bacardi and Action Aid, argues that the biggest challenge facing the industry is finding a role as marketing disciplines rapidly blend.
'Understanding data, analytics, driving response and offering robust measurement isn't enough,' he says. 'Creating genuine emotional engagement, building communities, offering valuable experiences and using technology to develop commercial platforms are some of the major challenges.'
The ability to translate campaigns into a digital environment is also a challenge that sales promotion agencies face. While on-pack activity provides a permanent advertising message for the brand after purchase, consumers have begun to expect that they can deepen their relationship with the brand online.
'In the past, consumers were often ignorant of a brand's clamour for attention, whereas now they are more likely to buy (in to) a promotion and see what other communication supports it,' says David Atkinson, founding partner of agency Space.
Some brands are also briefing all agency disciplines at the same time to come up with one 'big idea', meaning that they are less concerned about where the idea comes from, be it the above-the-line, direct marketing or even the PR and media agencies. 'This levels the playing field somewhat, paving the way for closer working relationships across agency disciplines,' says Richard Marshall, founding partner at TMW, which used social channels in a campaign launched in February to raise awareness of Lynx's Excite range among the brand's target audience of 15- to 25-year-old males.
Joining forces
William Orr, brand and communications director at British Gas, echoes this view. 'Historically, there have been debates about the merits of above-the-line versus below-the-line, but the point is that both clearly have great strengths when they work together,' he says. 'All our agencies need to work together to create the most-effective possible blend of approaches.'
Chris Stein, marketing director at Peugeot, adds that with '360' campaigns having replaced the classic approach of television plus press and direct marketing, it can be a challenge to ensure consistency between all the parts of a single campaign.
'It then also becomes the client's problem. As an advertiser, should we keep multiple agencies, or do we try to centralise all our communication activity with only one or two agencies?' he asks.
Steve Bell, joint chief executive of Iris' London operation, says that the fact that client briefs are now rarely pure-play direct, sales promotion, digital or any other discipline, will lead to the emergence of two types of agencies. Namely, those that can talk a good integrated game and those that will deliver integrated business in a seamless and efficient way.
Bell believes this presents a further quandary for agencies, because most are not structured in a way that encourages seamless integration.
'Agencies with multiple discipline-based P&Ls will never be able to put the consumer and client before their own micro-commercial targets,' he says.
Jason Nicholas, managing director at Billington Cartmell, contends that while specialist agencies will still have a role within the market, it is becoming more difficult for them to deliver on expectations, with client needs focused on integrated campaigns that reach the consumer at every point of the decision and purchasing journey.
Agencies are also experiencing challenges and opportunities with the rise of social CRM. The medium is proving a source of robust data, enabling agencies to offer the consumer something useful or entertaining in real-time. However, this 'always-on' approach is testing both traditional agency and client models.
'This is a fantastic opportunity for direct agencies,' says Annette King, chief executive of OgilvyOne. 'We can create a value exchange with consumers and customers in a public place and in real time, encouraging the target audience to spend time with the brand on a regular basis.
That engagement can then be converted into behavioural change, unlocking customer value.'
King cites the agency's work for American Express to build up a dialogue with existing and potential cardholders. A collection of cash-centric brainteasers, available as apps, was designed to support the brand's Platinum cashback card. The games' competition factor was enhanced via a live leader board, hosted online and through Facebook.
Nina Jasinski, marketing director at Elvis, says she has noted a high demand for social-media projects and mobile apps in the past year, but that there is a need to recognise these are relevant only for certain clients, at certain times and in a certain way.
'Creating work using these channels also raises the recurring issue of measurements and getting return on investment from, for example, a Facebook project,' she adds. 'By ensuring the most appropriate metrics are in place to deliver the most cutting-edge campaigns, we can be as efficient and effective as possible, for both the agency and the client. Metrics must keep up with rapidly developing technologies.'
According to Steve Stretton, founding partner at Archibald Ingall Stretton, the rise of social media and the growing importance of data could be a natural fit with the direct marketing/sales promotion world, but the land-grab within the wider industry is fast and furious, and below-the-line agencies could easily lose out.
There's a more positive message when it comes to mobile marketing - the medium is finally coming of age, and many in the industry believe that direct agencies will be best-placed to capitalise on growth opportunities in this area. The increased uptake of smartphones, for example, is likely to lead to a greater use of location-based brand activity within direct marketing and sales promotion, while tablet devices, such as Apple's iPad and Samsung's Galaxy Tab, offer a more involving brand experience, developing long-term relationships between the brand and its customers.
Partners Andrews Aldridge, for example, developed a campaign in the past year for Rolls-Royce, which involved the iPad version of The Wall Street Journal carrying its first-ever video content within an ad. Work for BMW Magazine, meanwhile, included bespoke iPad versions featuring exclusive video content.
Digital has moved beyond being a discipline, channel or skillset to become a fundamental context for communications, giving agencies and clients access to a rich source of data. With direct agencies under threat from others looking to own the customer conversation, their heritage in data and analytical insight is enabling them to stay one step ahead of the competition - for now at least.
Notes from table:
*TBWA\London and Ogilvy Action are affected by the Sarbanes-Oxley Act (see Methodology)Source: Marketing
*EHS 4D Digital, TRO and Chemistry Communications Group are affected by the Sarbanes-Oxley Act (see Methodology)
*LIDA is affected by the Sarbanes-Oxley Act (see Methodology)Source: Marketing
METHODOLOGY
Information was collated by Marketing by sending a survey to each agency directly.
Respondents have been ranked according to their 2010 profit. If no figures for 2010 were available, we have accepted 2009 data. These agencies have been placed in the table, but not ranked.
For companies affected by the Sarbanes-Oxley Act, which were unable to supply any financial data, we have used Companies House information from Kingston Smith W1.
OgilvyOne does not appear in the leagues, as financial figures cannot be extracted from the wider Ogilvy Group Holdings.
Marketing takes care to publish accurate company data, but cannot be held responsible for any errors or omissions in the leagues.
Agency notes:
Iris Worldwide
Founded 1999. Chairman Paul Bainsfair; chief executive Ian Millner. Privately owned. DM 50%, SP 10%, other 40%. Clients include Sony Ericsson, Barclaycard, Shell
GyroHSR
Founded 1981. Chairman David Bell; chief executive Christoph Becker. Privately owned. DM 80%, other 20%. Clients include T-Mobile, Fedex, Virgin Atlantic
Digital Marketing Group
Founded 2006. Chairman Stephen Davidson; chief executive Ben Langdon. Publicly quoted. DM 58.2%, SP 0.3%, other 42%. Clients include PepsiCo, Vodafone, E.ON
Wunderman
Founded 1958. Chairman and chief executive Brendan Tansey. Subsidiary WPP/Y&R Brands. DM 93%, other 7%. Clients include Ford, Nokia, Microsoft
TBWA\London (including Tequila)
Founded 1973. President Robert Harwood Matthews; managing director Andy De Groose. Subsidiary Omnicom. DM 50%, SP 5%, other 45%. Clients include Nissan, Carbon Trust, Müller
Tangible
Founded 2008. Chairman Andy Carolan; chief executive John Rowley. Subsidiary Cello Group. DM 52%, SP 4%, other 44%. Clients include Lloyds Banking Group, Royal British Legion, Scottish Government
CHI & Partners
Founded 2001. Chairman Johnny Hornby; managing partners Sarah Golding, Nick Howarth. Privately owned. No specialisms disclosed. Clients include Royal Bank of Scotland, Carphone Warehouse, Lexus
OgilvyAction
Founded 2006. Chairman Steve Harding; chief operating officer Andrew Reeves. Subsidiary WPP. DM 25%, SP 40%, other 35%. Clients include Kodak, Motorola, BP
The Marketing Store Worldwide
Founded 1987. Managing director Simon Marshall. Subsidiary Havi Group. DM 1.6%, SP 36%, other 62.4%. Clients include McDonald's, Vodafone, Britvic
Tullo Marshall Warren
Founded 1987. Chief executive Chris Warren. Subsidiary Creston. DM 78%, SP 5%, other 17%. Clients include Diageo, Nissan, Unilever
EHS 4D Digital
Founded 1986. Chief executive Matt Atkinson. Subsidiary Havas. DM 98%, other 2%. Clients include Barclays, Volvo, Tesco
Billington Cartmell
Founded 1990. Managing partners Paul Cartmell, Ian Billington. Subsidiary DMWLS 562. DM 37%, SP 25%, other 38%. Clients include Morrisons, GlaxoSmithKline, Unilever
G2 Joshua
Founded 1998. UK Group chief executive Tim Hipperson. Subsidiary WPP. DM 50%, SP 10%, other 40%. Clients include Vodafone, GM, Procter & Gamble
Direct Marketing Group
Founded 1996. Chairman Sir David Jones; chief executive Martin Smith. Privately owned. DM 75%, other 25%. No clients disclosed
Kitcatt Nohr Digitas
Founded 2002. Chairman Jeremy Shaw; chief executive Marc Nohr. Subsidiary Publicis Groupe. DM 88%, other 12%, Clients include Waitrose, Toyota, Procter & Gamble
BD Network
Founded 1990. Chief executive Ghill Donald. Privately owned. DM 20%, SP 25%, other 55%. Clients include Heinz, Nintendo, Molson Coors
Partners Andrews Aldridge
Founded 1998. Chairman Steve Aldridge; chief executive Phil Andrews. Subsidiary Engine Group. DM 82%, SP 11%, other 7%. Clients include News International, Gala Coral Group, BMW
TRO
Founded 1982. Chairman and chief executive Rob Allen. Subsidiary CPM. SP 25%, other 75%. Clients include BMW, GlaxoSmithKline, Diageo
Chemistry Communications Group
Founded 2000. Chairman and chief executive Joe Garton. Publicly quoted. DM 63%, SP 10%, other 27%. Clients include Orange, Emirates, Diageo
Carlson Marketing Group UK
Founded 1961. Chairman Jonathan Harman; managing director John Hiney. Subsidiary Groupe Aeroplan. DM 86%, SP 2%, other 12%. Clients include Royal Bank of Scotland, Hyundai, Coca-Cola
Archibald Ingall Stretton
Founded 1998. Founding partner Steve Stretton; international managing partner Stuart Archibald. Subsidiary Havas. DM 78%, other 22%. Clients include O2, EDF Energy, Skoda
Elvis
Founded 2003. Founding partner and chief executive Martin Semmens; joint chief executive David Bainbridge. Subsidiary EdC Communications. DM 63%, SP 11%, other 26%. Clients include Virgin Holidays, Honda, Sky
EMO
Founded 1985. Chairman Glenn Orr; chief executive Nick Davies. Subsidiary Creston. DM 45%, SP 3%, other 52%. Clients include Jaguar/Land Rover, COI/Department of Health, Toyota/Lexus
Crayon (Hicklin Slade & Partners)
Founded 1998. Senior partners Mark Runacus, Justin Hicklin; chief executive Matthew Brown. Privately owned. DM 72%, other 28%. Clients include Sony (UK), Honda (UK), BT
Digital and Direct Communications
Founded 2007. Chairman Ray Fine; group chief executive Gareth Jones. Privately owned. DM 95%, other 5%. Clients include BSkyB, Vodafone, GlaxoSmithKline
Snowball
Founded 2002. Managing director Damian Bentley. Subsidiary Tangent Communications. DM 55%, other 45%. Clients include Gala Coral Group, Wolseley, Bang & Olufsen
Haygarth
Founded 1984. Managing director Marcus Sandwith. Privately owned. DM 23%, SP 25%, other 52%. Clients include HJ Heinz, Procter & Gamble, Walt Disney Studios Home Entertainment
LIDA
Founded 2000. Chairman Lisa Thomas; chief executive Mel Cruickshank. Subsidiary M&C Saatchi. DM 75%, other 25%. Clients include Boots, Mini, IKEA
Indicia
Founded 2000. Chairman and managing director Ian Stockley. Privately owned. DM 57%, other 43%. Clients include Littlewoods, Tourism Ireland, Heineken
Response One
Founded 1998. Managing director Patrick Sargeant. Privately owned. DM 75%, other 25%. Clients include The Open University, BSkyB, Staples
23red
Founded 2000. Chairman Jane Asscher; managing director Tom Huxtable. Privately owned. DM 25%, SP 10%, other 65%. Clients include Bacardi, Department of Health
Meteorite
Founded 1999. Chairman Hugh Bishop; managing director Debbie Smith. Privately owned. DM 72%, other 28%. Clients include Homebase, Costa Coffee, Close Brothers Asset Management
This article was first published on marketingmagazine.co.uk
blog comments powered by

Disqus
---
Additional Information
All aboard Marissa Mayer's Yahoo acquisition train

Marissa Mayer certainly knew what was coming when Yahoo announced its $1.1bn (£723m / 857m euros) purchase of blogging platform Tumblr earlier this week. Rather than waiting for the critics to pounce, she issued a rather succinct, clear and highly quotable message proactively: "we promise not to screw it up".