---
Latest Work

Creative Ben Walker Executive creative director, Crispin Porter Bogusky London Big fan of M ller Light, me. Fantastic when you add loads of Brazil and macadamia nuts, and the calorie count stays the same, I m told. I pile them up in th...

Creative Gerry Moira Chairman and director of creativity, Havas Worldwide London Can you imagine anything more disgusting than waking up next to an older woman? Like most reasonable men steeped in the Western liberal tradition, I would rat...

Creative Dede Laurentino Executive creative director, TBWA\London A very interesting mix this week. From the serious stuff to the bread and butter, from the populist to the plain. The work varies so much in stature and ambition that it ma...

Creative Justin Tindall Executive creative director, Leo Burnett When counselled for his feelings on the wonders of digital photography, David Bailey responded: "It just means the world will be full of more shit pictures." A damning ind...
Creative Mick Mahoney Executive creative director, Havas Worldwide London Is there an awards season any more? It s hard to think of a month when there aren t several festivals somewhere in the world that count towards one report or anot...
Creative Russell Ramsey Executive creative director, JWT London Who said clients were cutting back on production budgets? It s battle of the bulging wallets this week, with Samsung and Heineken trying to outspend each other to create two e...
Pick of the week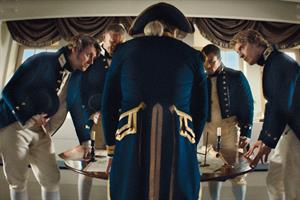 Jeremy Lee thinks JWT London has done itself proud with its HSBC spot for the Lions tour: "A nice idea well executed. The creative bar has been set high for Saatchi Saatchi, which takes over the account." It was created by Iain Weatherby and Daniel...
Turkey of the week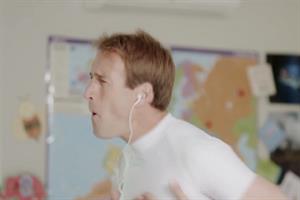 Ian Darby is still cringing after watching Typhoo s latest TV spot: "The sight of epic cheester Ben Fogle grimacing and making odd noises while on a treadmill is just painful. A contender for worst celebrity ad of all time, it made me yearn for the d...
---
Additional Information
All aboard Marissa Mayer's Yahoo acquisition train

Marissa Mayer certainly knew what was coming when Yahoo announced its $1.1bn (£723m / 857m euros) purchase of blogging platform Tumblr earlier this week. Rather than waiting for the critics to pounce, she issued a rather succinct, clear and highly quotable message proactively: "we promise not to screw it up".