---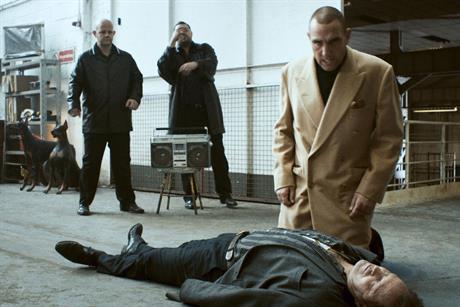 1. British Heart Foundation, 'Vinnie'
The British Heart Foundation launched a film featuring Vinnie Jones that became the most-shared video online during its launch week. The campaign showed Jones demonstrating how to sync hands-only CPR to Stayin' Alive, which is the correct tempo to perform chest compressions. The film has since had more than 2.5 million YouTube views and has saved at least 28 lives.
Agency: Grey London; writers/art directors: Vicki Maguire, Kat Clapham
2. Kern & Sohn, 'the gnome experiment'
OgilvyOne injected life into the otherwise dull topic of promoting scales to the science and education sector. The activity saw a lovable gnome travel the world, giving scientists the opportunity to measure its exact weight using Kern scales. Sales rose 21 per cent and traffic to the e-catalogue by 200 per cent. The work was also the only UK direct initiative to win at Cannes 2012.
Agency: OgilvyOne; writer: James Nester; art directors: Nick Hearne, Graham Jenks
3. Procter & Gamble, 'mums on a mission'
Procter & Gamble began its campaign by asking mums on Facebook what they do every day. It then developed an app where they could write to-do lists and share with others, who could offer advice and tips. Stickers were then awarded for the tips and completed tasks, which could be exchanged for money-off coupons on P&G products.
Agency: Proximity London; writer: Nick Shay; art director: Anja Muller
4. Ikea, 'snap a napper'
Ikea launched a competition for the chance to win a bed worth £1,500. People had to film or photograph someone asleep – entries showed people on Tubes and buses, in shops and on park benches. They were put on Facebook, where the shot with the most votes by other Facebook followers won.
Agency: Lida; writer: Andy O'Carroll; art director: Spencer White
5. Pantone, 'Queen'
In celebration of the Queen's Diamond Jubilee, Pantone launched a limited-edition colour wheel with mini cut-outs of the Queen in different-coloured outfits. The wheel aimed to commemorate some of the Queen's most memorable colour choices since her coronation, featuring Pantone colour references and the date and location of the outfit.
Agency: Leo Burnett; writers/art directors: Will Thacker, Blake Waters
6. Drinkaware, 'Fiona'
Drinkaware launched a campaign targeting mums to highlight the importance of having meaningful conversations with their children about alcohol before they start drinking. The executions linked to an interactive video that hosted a Q&A session between the viewer and a child. More than half of the mums who viewed the ads went on to have conversations about alcohol with their children, while more than 290,000 individuals engaged with the video.
Agency: OgilvyOne; writer: Steven Parsons; art director: Mark Wilson
7. O2 Wallet, 'Aurasma'
O2 launched its first direct mail campaign using augmented reality. The packs were sent to O2 Wallet customers who requested an account card. Using Aurasma technology, users were able to bring the card to life with the app, which sends and receives money via mobile.
Agency: Lida; writers: Dan Wright, Lawrence Bushell; art director: Andrew Pogson
8. Department of Health, 'Stoptober'
The Department of Health launched a targeted direct mail pack to support its high-profile ad campaign designed to help people give up smoking for 28 days. The pack included tools such as a calendar with daily tips, a wheel to keep on top of savings and a stress toy.
Agency: Partners Andrews Aldridge; writer: Chris Long; art director: James Fairburn
9. Bacardi, 'our birthday, your party'
To engage with Bacardi drinkers, the brand launched a campaign to allow consumers to have a night to remember. Activity included a Facebook app that allowed users to upload pictures of their evening with a chance to win prizes, such as a trip to Puerto Rico. The app achieved more than 3,000 downloads and the brand's Facebook fans increased by around 500 per cent.
Agency: Rapp; writer: Mark Teece; art director: Tori Fannon
10. BMW, 'Olympic activation'
As part of its sponsorship of London 2012, BMW created a CRM campaign to give customers the chance to carry the Olympic torch and win tickets to the Games. A direct mail pack was sent in the shape of a torch and asked recipients to nominate someone to carry the torch.
Agency: Partners Andrews Aldridge; writer: Helen Sharp; art director: Carole Eppleston
This article was first published on campaignlive.co.uk
blog comments powered by

Disqus
---
Additional Information
Highest rated
Agency: VCCP

Rating: 5.0

Rating: 5.0
Forget the digital cluster bomb – be more like Bob

It's said that the average person is exposed to 30,000 marketing messages a day. To me that's worrying news for us marketers – especially if it's your job is to build marketing relationships with consumers.