---
Jay Jamison on hackathons: 'Brands are open to solving problems the new-fashioned way'
marketingmagazine.co.uk, Thursday, 06 September 2012 11:00AM
US venture capitalist Jay Jamison, a partner at BlueRun Ventures, gives the view from across the Atlantic on the benefits of all-night hackathons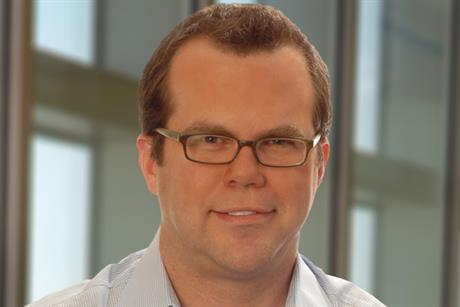 Brands are way more open-minded about solving problems the new-fashioned way - just hacking shit together and seeing what happens.
The 'Big brand hackathon' in San Francisco (involving Kraft and Home Depot) was a big step forward. First, it's cool to see brands getting influenced by the Silicon Valley ethos. Rather than depend on a top-down planning process at corporate, it was cool to see these companies open themselves up to a fresh approach.
Second, I think we will see more brands pushing this type of hacker approach into using technology in their business. As new technology waves create more and more disruption to traditional media, brands will get increasingly hungry to take advantage of this sooner.
Third, if you agree with the above trend, then agencies might start facing competition from more 'hacked-together' projects, and they will need to respond.
I'm always amazed at what a little beer, pizza or tacos, some swag, and a few thousand dollars in prizes can do in terms of fuelling hackers getting together and getting stuff built. It's not the money, of course, that gets hackers together for hackathons, it's more about having the opportunity to build stuff quickly.
At this event, after just two days, there were more than 40 demos presented. To my mind, about a dozen of those projects were basically ready to get picked up by the brands, polished a bit and released to users.
Facebook in a sense pioneered the 'don't be afraid to break stuff' hackathon ethos. It's apparent to me, from this weekend, that this ethos is going to start bleeding beyond Silicon Valley high-fliers - and big brands are going to evolve.
This article was first published on marketingmagazine.co.uk
blog comments powered by

Disqus
---
Additional Information
30 Seconds to Mars stratospheric rise on social media

In the week that it was shown that users only visited the planet Google+ for less than 7 minutes a month it's interesting to look at how a contemporary rock artist brand goes about using social media in their marketing and the different levels of interest on different platforms.